Welcome
The Marian Sutherland Kirby Library, serving 6 townships and 1 borough with a combined population of approximately 18,242 residents, is a member of the Luzerne County Library System.


---



The library will be closed on
Thursday, August 29
for staff training.


---



HOLIDAY CLOSING

The library will be closed on Tuesday,
September 3 in observance of Labor Day
Please note if a holiday falls on a Monday, the library will be
closed on Tuesday. If a holiday falls on a Sunday,
the library will be closed on Saturday.


---




BOOK DONATIONS

Due to a large volume of donations
and the library's on-going weeding project,
book donations may be limited or declined.
Thank you for your cooperation and understanding.


---


---

---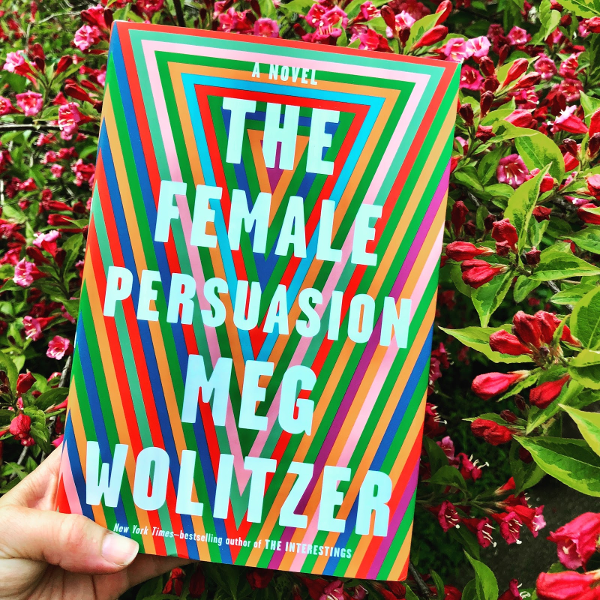 Kirby Book Club
Saturday, August 24, 1:00pm
The selected book is The Female Persuasion by Meg Wolitzer.

New members welcome!


---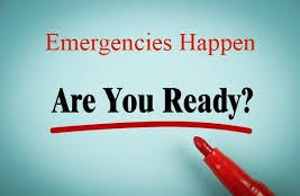 EMERGENCY PREPAREDNESS FOR THE HOME
Tuesday, August 27 at 6:30 pm

Presented by Herb King - EMS & Fire Safety Specialist
- DPW Safety Manager

Topics to be discussed include:
*How to plan for & handle emergency situations in your home
*Fire, flood, weather emergencies & other catastrophic occurrences, as well as local or
national emergencies & your response to them
*How to make & maintain an emergency kit, back-up supplies, & a Go-kit
*Routing suggestions & hazard avoidance techniques
*Necessary credentials & lists

Call 570-474-9313 to register.


---
COLOR ME CALM!
Wednesday, September 4, 6:00 - 7:30pm


---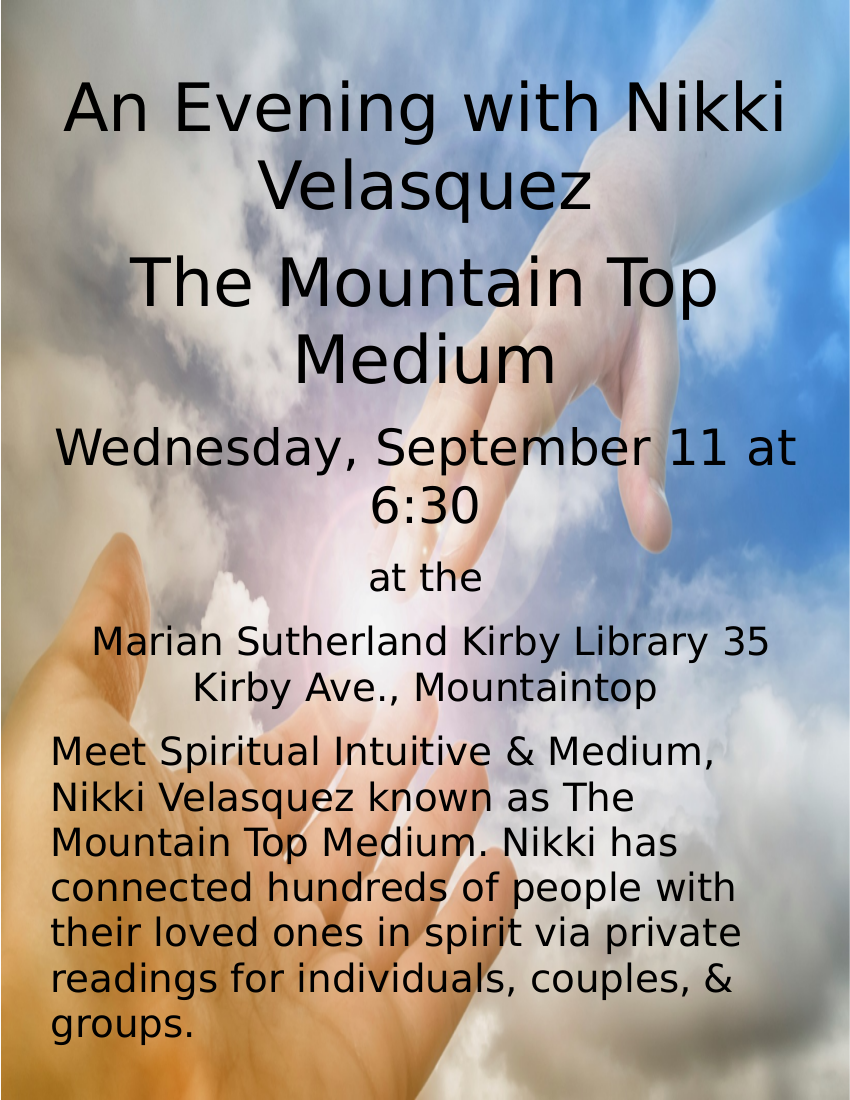 ---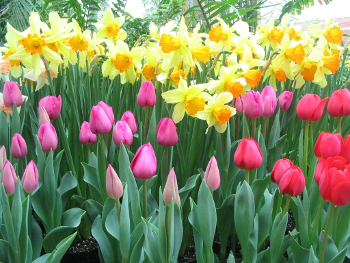 Bulbs, Placement & Layers
Wednesday, September 18 at 6:30pm

Presented by Master Gardener, Sandy Visintainer

The presentation will include:
* types of flowering bulbs
* planting times
* alternate ways of planting in ground & containers
* layering bulbs
* care of bulbs during and after flowering
* keeping predators at bay
* transplanting mature bulbs

Call 570-474-9313 to register


---



AARP DRIVER SAFETY CLASS

Tuesday & Saturday, September 21 & 28
9:30am - 1:30pm each day (Must attend both classes)

Cost: $20.00 - $15.00 for AARP members


Payment due at first class in the form of cash,
check or money order made payable to the AARP

Please bring writing utensils, driver's license,
and AARP membership card.

Register at the library or call 570-474-9313
Space is limited.


---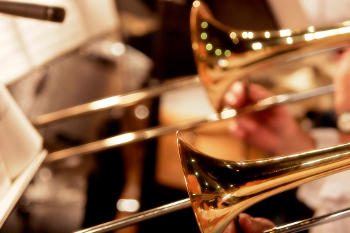 We Three Concert
Tuesday, September 24 at 7:00pm

"We Three" is a unique trombone trio that performs music from "The Great American Songbook", songs from the Broadway Musical Theater, and themes from Hollywood movies along with some folk songs and a little bit of jazz.

Call 570-474-9313 to register for this free concert!


---



Driver Safety Refresher Class
Tuesday, November 5 - 1:00pm - 5:00pm

(for individuals who have previously
taken the 2 day class within 3 years)

$15.00 for AARP members
$20.00 for non-members

Bring cash, check, or money order payable to AARP to the class,
along with your driver's license & AARP card.

Register by calling 570-474-9313


---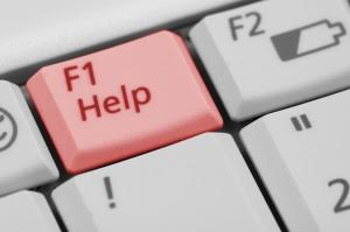 Basic Computer Classes


---
Mountain Top Books for sale!


---


---