Welcome
The Marian Sutherland Kirby Library, serving 6 townships and 1 borough with a combined population of approximately 18,242 residents, is a member of the Luzerne County Library System.


---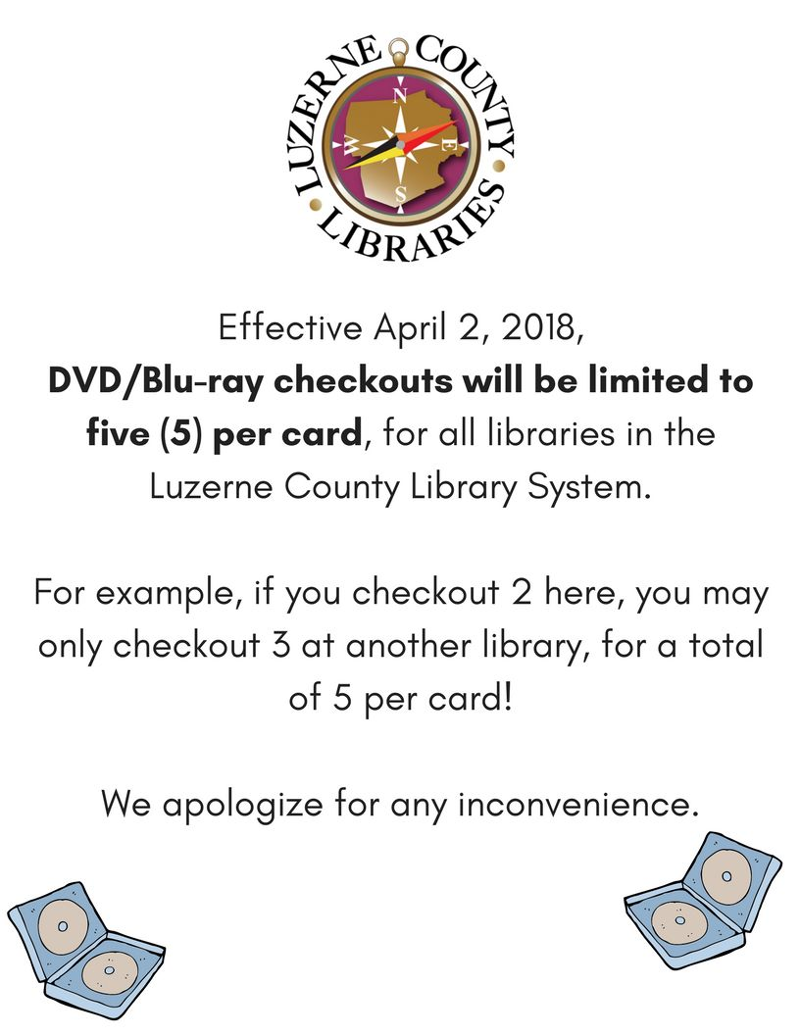 ---

For more information about the PAForward Star library Program please visit https://tinyurl.com/yag94zv7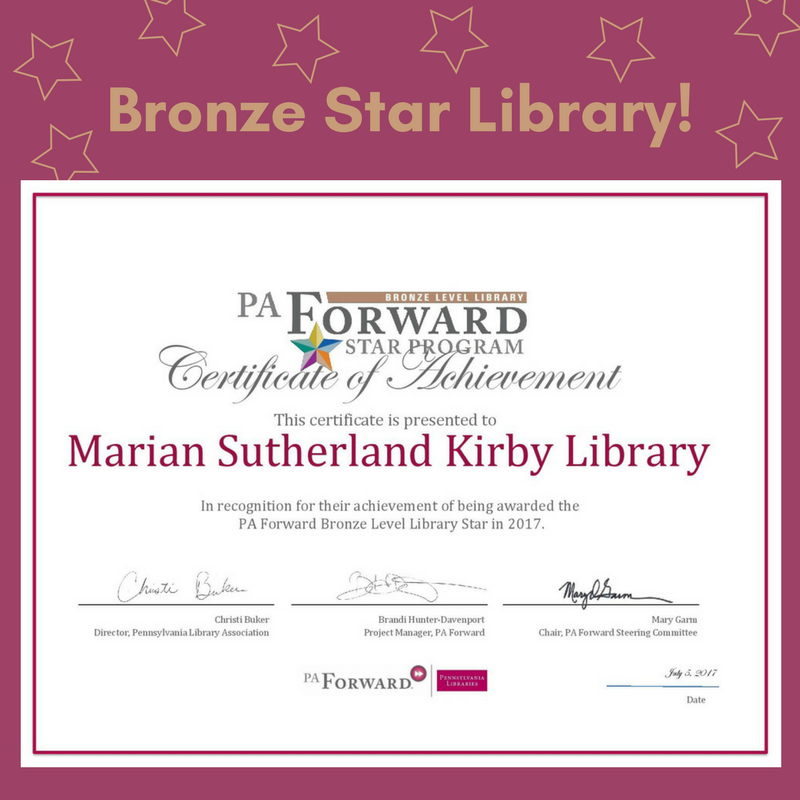 ---
Kirby Book Club
Saturday, April 28, 1:00pm
Eat, Pray, Love by Elizabeth Gilbert.


---
Honey Bees and Beekeeping
Wednesday, May 2 at 6:30pm
presented by Harold Keiner, owner of Keiner's Apiary


---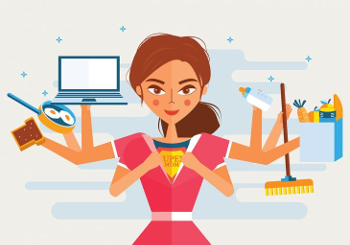 Hey Mom! Let's Calm the Chaos & Unlock
your Inner Superpowers to Live with More Ease.
Wednesday, May 9 at 6:30pm


---
COLOR ME CALM!
Wednesday, May 16, 6:00 - 7:30pm


---


---



Learn How to Create a Facebook Page

Every Friday, 2:00pm - 3:00pm
This is a one on one class
Basic computer knowledge is necessary
Registration is required. Visit the library or call 570-474-9313


---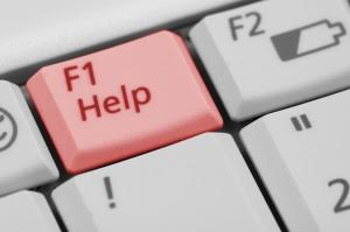 Basic Computer Classes


---
Mountain Top Books for sale!


---


---