Welcome
The Marian Sutherland Kirby Library, serving 6 townships and 1 borough with a combined population of approximately 18,242 residents, is a member of the Luzerne County Library System.


---



HOLIDAY CLOSING
The library will close
Wednesday, July 3 at 7:00pm
& will remain closed Thursday, July 4.

Have a happy & safe Independence Day!


---


---



SUMMER BOOK SALE

All items are half price plus tax or
fill a bag for $3.00 tax included
CD Books & DVDs are not
included in the bag sale

Ask for a browsing bag at the Circulation Desk!
June 11 - June 29
Adult & YA Hardcovers - $2.00
Adult & YA Trade Paperbacks - $1.00
Children's Books - .50
CD Books & DVD's - Prices as marked

All items "as is" no returns or refunds


---

A Universe of Stories
2019 Summer Quest Reading Program
Registration begins Tuesday, June 11


---

M.S. Kirby Library
Teen Summer Reading Program 2019
For teens, entering grades 6-12 in the Fall
Registration for the reading log begins June 11.

**Earn Tickets for every 30 minutes of reading and attending programs!**
**Earn tickets for participating in activities in YA Room**
**The more tickets you earn gives you a better chance to win a gift card**

*First day to earn tickets: Saturday, 6/18!*
*Last day to turn in Reading Logs: Saturday, 8/3!*

Call (570) 474-9313 to register for programs and activities.


---
Socrates Cafe
Wednesday, June 26, 6:30pm


---
COLOR ME CALM!
Wednesday, July 17, 6:00 - 7:30pm


---



AARP DRIVER SAFETY CLASS

Tuesday & Wednesday, July 23 & 24
1:00pm - 5:00pm each day (Must attend both days)

Cost: $20.00 - $15.00 for AARP members


Payment due at first class in the form of cash,
check or money order made payable to the AARP

Please bring writing utensils, driver's license,
and AARP membership card.

Register at the library or call 570-474-9313
Space is limited.


---
Kirby Book Club
Saturday, July 27, 1:00pm
The selected book is Save the Date by Mary Kay Andrews.

New members welcome!


---



Guess Who's Coming to Dinner:
Dealing with Wildlife in the Garden

presented by
Penn State Master Gardener, Dave Orbin
Wednesday, July 31 at 6:30pm

Learn methods to prevent & control common wildlife
such as deer, rabbits, groundhogs, & skunks in the lawn & garden.
Discussion will also include smaller critters like moles,
voles, squirrels, & chipmunks.

Call 570-474-9313 to register.


---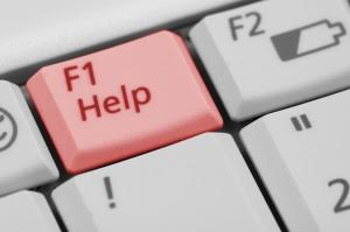 Basic Computer Classes


---
Mountain Top Books for sale!


---


---