Welcome
The Marian Sutherland Kirby Library, serving 6 townships and 1 borough with a combined population of approximately 18,242 residents, is a member of the Luzerne County Library System.


---

For more information about the PAForward Star library Program please visit https://tinyurl.com/yag94zv7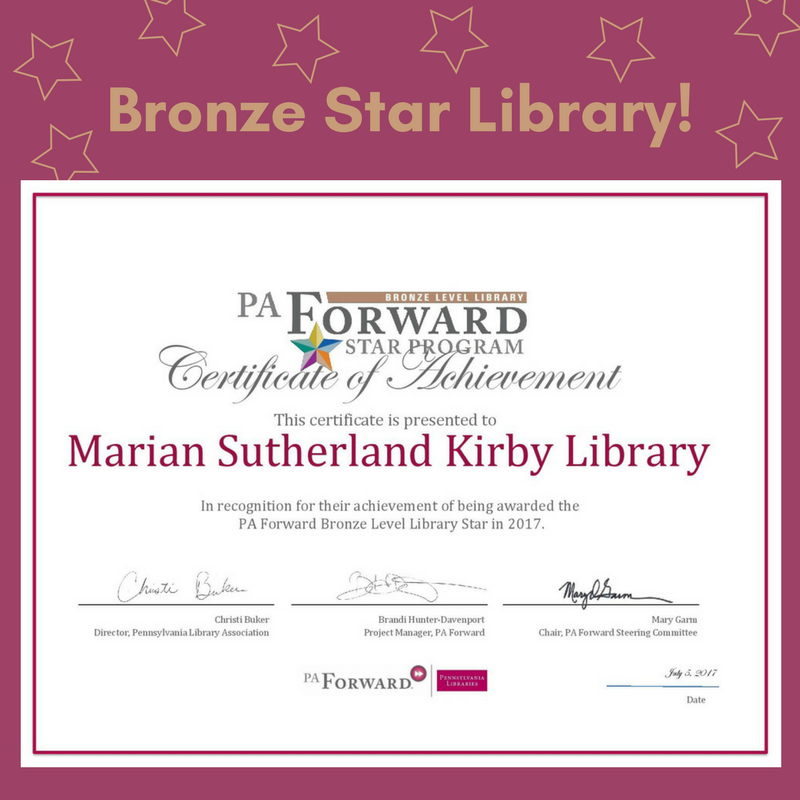 ---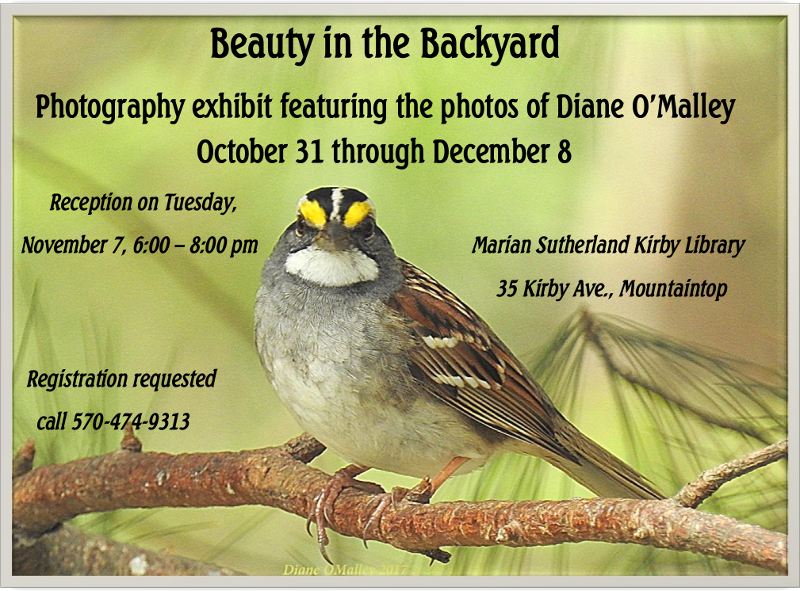 ---


---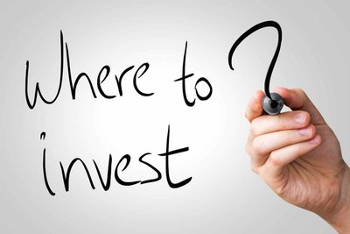 $ INVESTMENTS DEMYSTIFIED $

Presented by
Daniel Cronauer of
Daniel R. Cronauer & Associates, LLC
Wednesday, October 18 at 6:30pm
at the
Marian Sutherland Kirby Library
35 Kirby Ave., Mountaintop

Discussion will include an explanation
of different types of investments & how they work.

The attributes and pros and cons of investing in stocks, bonds, ETF's, mutual funds, variable annuities, fixed annuities, alternative investments and life insurance will be discussed along with how they are often paired to build a successful portfolio.

A question and answer session will follow.

Register at the Circulation Desk or
call 570-474-9313


---
Socrates Cafe
Wednesday, October 25, 6:30pm


---
Kirby Book Club
Small Great Things by Jodi Picoult
Saturday, October 28, 1:00pm


---
COLOR ME CALM!
Wednesday, November 8, 6:00 - 7:30pm


---



Learn How to Create a Facebook Page

Every Friday, 2:00pm - 3:00pm
This is a one on one class
Basic computer knowledge is necessary
Registration is required. Visit the library or call 570-474-9313


---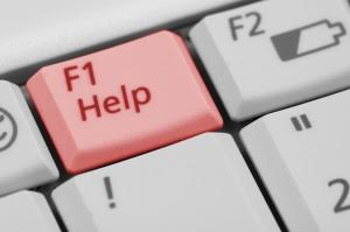 Basic Computer Classes


---
Mountain Top Books for sale!


---


---