Welcome
The Marian Sutherland Kirby Library, serving 6 townships and 1 borough with a combined population of approximately 18,242 residents, is a member of the Luzerne County Library System.


---



The library will close at 5:00pm
on Wednesday, November 27 &
will remain closed, Thursday, November 28
& Friday, November 29.

The library will be open
Saturday, November 30, 9:00am - 4:00pm

HAPPY THANKSGIVING!


---



INCLEMENT WEATHER CLOSING

The library follows the inclement weather closing (before school begins)
& delay schedule of the Crestwood School District.
If the school day is in progress, the Library Director
will decide if the library will close early.

The library does not follow closings &
delays due to frigid weather conditions.

Please check www.kirbylib.org, Facebook,
Twitter or Instagram for closing notices
or call 570-474-9313.


---




BOOK DONATIONS

Due to a large volume of donations
and the library's on-going weeding project,
book donations may be limited or declined.
Thank you for your cooperation and understanding.


---


---

---

---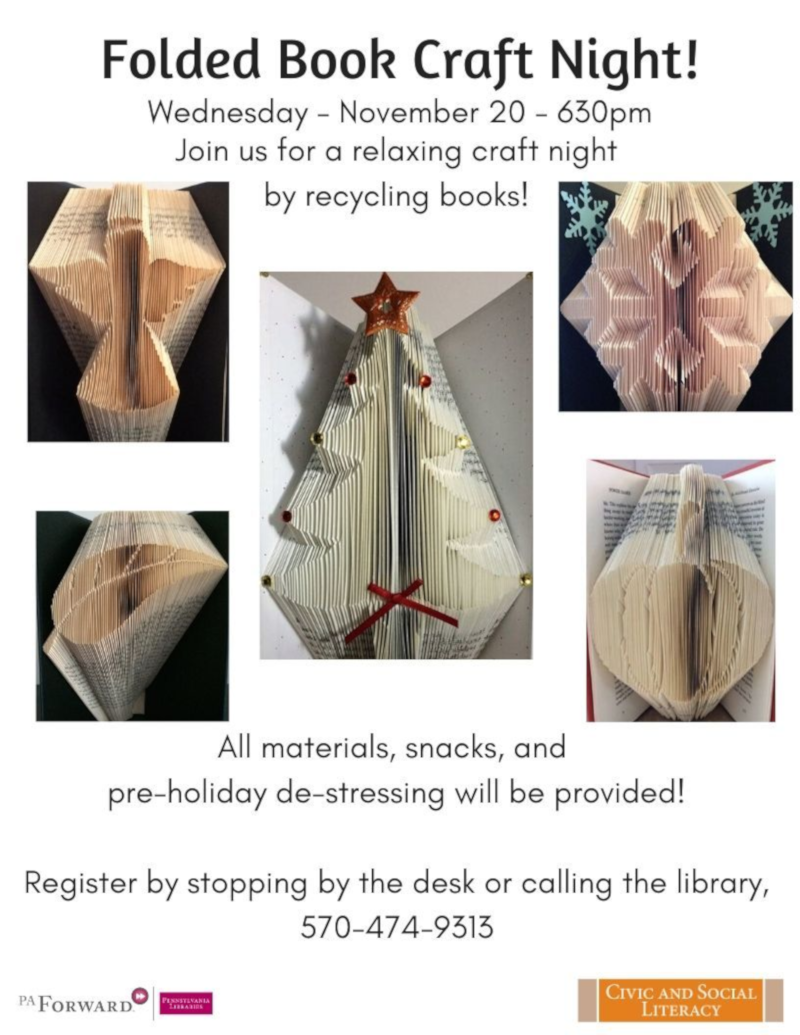 ---



At the Crestwood High School Cafeteria
Doors open at Noon, Bingo begins at 1:00pm
Advance tickets are $20.00 and 25.00 at the door
Tickets are available at the library during regular library hours!


---
Color Me Calm! Coloring time for adults!
Christmas edition!
Relax, unwind, & color your cares away while listening to Christmas music!
Wednesday, December 4
in the Community Room 6:00pm - 7:30pm
Register at the Circulation Desk or call 570-474-9313.
Coloring sheets & supplies will be provided or feel free to bring your own!


---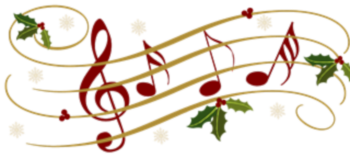 "We Three" in Concert for Christmas

The trombone trio "We Three" will perform time
honored traditional Christmas holiday songs
known and loved by everyone
at the Marian Sutherland Kirby Library
35 Kirby Ave., Mountaintop
Tuesday, December 11 at 7:00pm

"We Three" is a unique trombone trio that performs music
from the Great American Songbook including
the best loved melodies of Broadway and Hollywood.
The trio is also known for its jazz and folk song performances.


---
Kirby Book Club - Saturday, December 14 - 1:00pm

Bring a dozen of your favorite Christmas Cookies and the recipe to share!

The selected book is The Mistletoe Promise by Richard Paul Evans.


---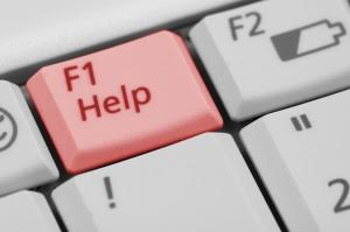 Basic Computer Classes


---


---