Welcome
The Marian Sutherland Kirby Library, serving 6 townships and 1 borough with a combined population of approximately 18,242 residents, is a member of the Luzerne County Library System.


---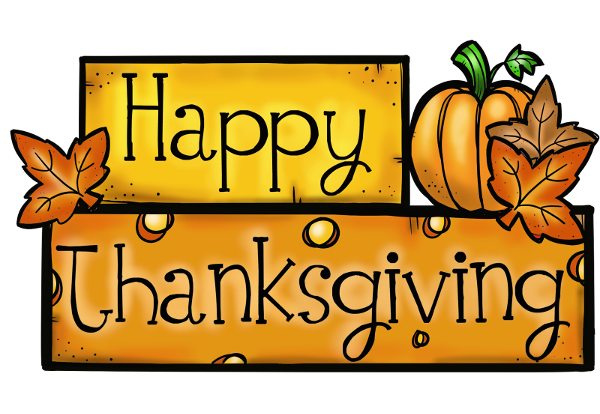 HOLIDAY CLOSING
THE LIBRARY WILL CLOSE AT 5:00PM
ON WEDNESDAY, NOVEMBER 21 &
WILL REMAIN CLOSED THURSDAY,
NOVEMBER 22 & FRIDAY, NOVEMBER 23
THE LIBRARY WILL BE OPEN
SATURDAY, NOVEMBER 24, 9:00AM - 4:00PM
HAPPY THANKSGIVING!


---


Annual Fund Drive

You may not be aware of this, but the Marian Sutherland Kirby Library offers services to over 18,000 residents in 7 municipalities. These services include computers, books, movies, reading rooms, children's programming, and much more.

We rely on the generous donations of our community for these services. So far this year, We have raised over $19,000, but are still under our $28,000 goal. If you did not receive a donation form in the mail, you can make your donation by using our secure website, www.kirbylib.org, or by picking up a form at the library. The Marian Sutherland Kirby Library is proud to be your community libraryand we certainly wouldn't be here without you. We are so grateful for your continued support and generosity!

From the entire Marian Sutherland Kirby Library Staff & Volunteers, we thank you!


---



Did you know your purchases can make a difference?
AmazonSmile donates to Marian Sutherland Kirby Library
when you do your holiday shopping at
AmazonSmile.

Thank you!


---


---


American Heart Association Heartsaver CPR and AED CLASS

Wednesday, November 14 at 6:30pm
presented by
Geisinger Wyoming Valley
at the
Marian Sutherland Kirby Library

Cost is $10.00 - collected that evening
Make checks payable to GWV Education

Bystander CPR consists of chest
compressions that maintain circulation of the
oxygen remaining in the blood. Research has
shown the effectiveness of this "hands only" technique.

Call 570-474-9313 to register.


---
Kirby Book Club
Saturday, November 17, 1:00pm
The Devil's Song by Lauren Stahl.


---



HOLIDAY VENDOR SHOWCASE

Visit the M.S. Kirby Library on Saturday, December 1, between 10:00am and 3:00pm for our Annual Holiday Vendor Showcase to get started on your holiday shopping!

Vendor registrations are available at the library, or can be emailed.

Contact Allison at alatagliata@luzernelibraries.org or 570-474-9313 x304, with questions.


---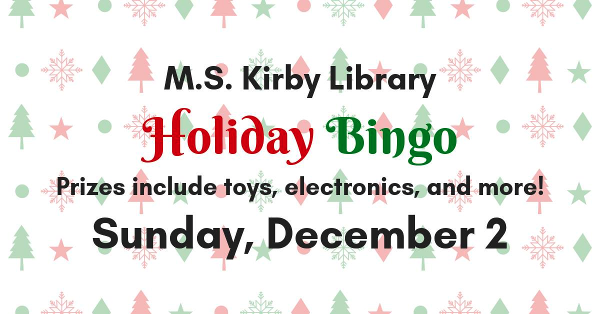 HOLIDAY BINGO

Join the M.S. Kirby Library for our Holiday Bingo, Sunday, December 2, at the Crestwood High School cafeteria. Doors will open at noon and bingo will begin at 1:00pm.

Tickets: Available after November 6 at the Library! $20 in advance, $25 at the door.

Sponsorship opportunities are available. Contact Allison at the library for more information - 570-474-9313 x304.


---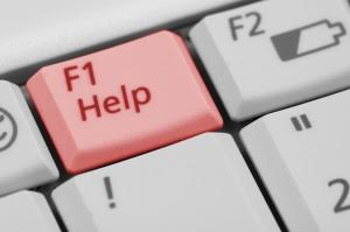 Basic Computer Classes


---
Mountain Top Books for sale!


---


---