Children's Programs
Registration for all programs is required. Call 570-474-9313 or stop in at the library to register for the following programs:


Regular weekly Story Hours will be held as follows for the month of July:


---
Lapsit - 0-23 months
Thursdays, July 12, 19, & 26 - 9:30am


---
Story Time - Ages 2-3 1/2
Wednesdays, July 11, 18, & 25 - 11:00am


---
Cruise Into Kindergarten for Kids & Parents - Ages 3 1/2 - 5
Fridays, July 13, 20 & 27 - 11:00am


---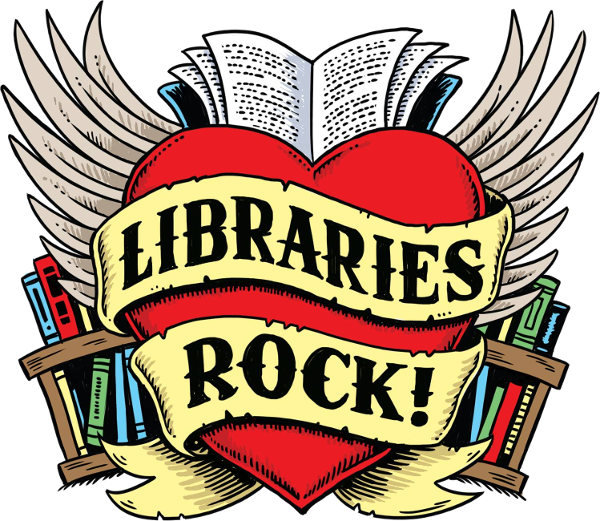 Sign Up for Summer Quest: Kids, Tweens, and Teens!


Register for Summer Quest and get a black and white copy of a game board shaped like a music note. On the back of your game board, you will find categorized lists of activities. Each category has a different color. Check off each activity under each category as you complete it, and then use the colors for each category to color your music note.

Everyone who registers and takes a game board will get a prize bag at the end. Those who fill their whole music note will receive an additional prize. TURN IN YOUR GAME BOARD BY TUESDAY, JULY 31ST, TO BE ELIGIBLE FOR THE ADDITIONAL PRIZE!

There will be contests throughout the summer, so you'll have chances to win even more prizes! This year's theme for our Summer Programs is "Libraries Rock". We will have programs for all ages centered around music, art, science, building, and more. Pick up a calendar and register for programs when you sign up for Summer Quest and get your game board. You're able to register for Summer Quest and programs throughout the summer.


---
Altered Pages - Grades 4-8
Tuesday, July 24 - 2:00pm

Mrs. M., Rice Elementery's art teacher will lend us her art expertise and guide us in creating new works of art out of pages from old books. We will search for words from the pages to create new poems, ideas, or words to describe them. We will then use these to create a work of art on the actual page.


---
From Caves to Space with Herb King - Ages 8 & up
Wednesday, July 25 - 2:00pm

Discover the many styles of art and people who made it rock with their changes and influences on the world. From caveman to current styles see how they move you.


---
Rock Painting - All Ages
Thursday, July 26 -2:00pm

Learn about the kindness rocks project and paint rocks with us. Bring your own rocks if you can. We'll provide the paint.


---
Fun With Fossils with Dr. Matt from Wilkes University - Grades K-2
Tuesday, July 31 -2:00pm

Learn how fossils form and what we can learn from them. Create your own fossils! Presented by Dr. Matt Finkenbinder from Wilkes University.


---
Furry Tails Reading Partners


Is your child a shy or hesitant reader or do they just love to read?
Angie visits the library at 6:30pm on the fourth Wednesday of every month!
Call or visit to sign your child up to read to this gentle, certified therapy dog!
Her next visit is Wednesday, July 25.


---